CARBINE FUNDAMENTALS
COURSE DESCRIPTION
Our Carbine Fundamentals course focuses on the fundamentals of shooting a carbine and teaches shooters how to get the most out of their training. This carbine course builds the framework for the shooter and develops their skill set by starting with a full understanding of the fundamentals.
---
SUBJECTS COVERED:
Carbine Shooting Drills
Close & Mid-range Engagements
Common Carbine Malfunctions/Immediate Actions & Remedial Actions
Fundamentals of Shooting with a Carbine
Isolation of the Fundamentals
Mechanical Offsets
Movement During Engagements
Multiple Engagement Techniques
Optic & Co-witness BUIS Considerations
Reloading Fundamentals for Carbine
Shooting from Cover
Shooting Positions
Sling Manipulation
Sling Utilization
Strong & Support Side Shooting
Understanding the Cycle of Operations in a Carbine
Weapon Conditions for Carbine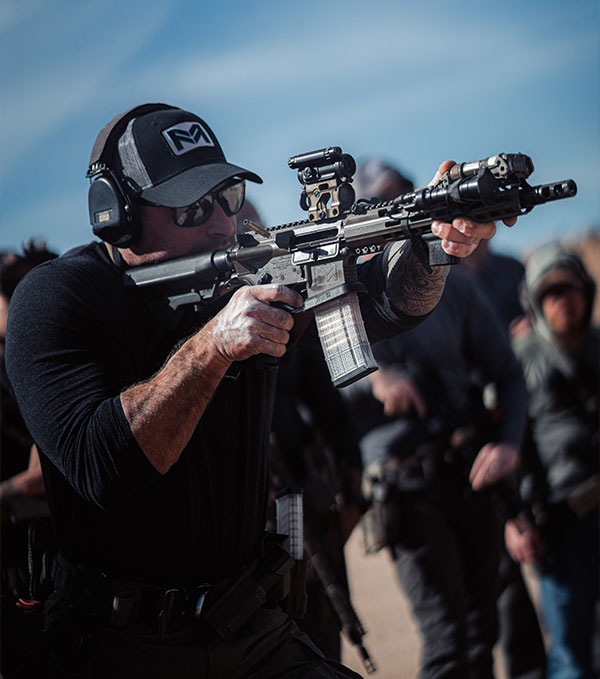 Interested in this course? Check out our Upcoming Courses or sign up to be notified the next time it becomes available!