Paul Costa
Active LEO. 16 years of experience working for a large state agency. Duties ranging from general road patrol, tactical patrol units, assistant range master, firearms / tactic instructor, and special operations canine handler.
Paul has been teaching firearms and tactic for over a decade and holds a myriad of Instructor certifications in, CQB, firearms, combative's, small unit tactics, NVG, and swat operations.
Paul is currently serving on a full time unit as a special operations canine handler. Paul is tasked with providing tactical canine support to Federal, State, County and Local swat teams within the Tri-State area. Paul specializes in high risk woodland operations / open area searches, high risk warrant service, barricade suspects, hostage rescue, and fugitive apprehension. Paul has conducted thousands of high risk operations state side. Paul is also deputized as a US Marshal TFO and is assigned to them part-time to provide tactical support during fugitive operations.
When time permits Paul competes in USPSA open and carry optics divisions. Pauls teaching methodology is principle based and rooted in the fundamentals. He combines his professional background and passion for the shooting sports to produce effective, efficient, accountable, tacticians and marksmen.
Paul travels around the country as an Instructor for Broken Arrow Defense LLC as well as guest instructs and collaboration with other industry partners. His passion for training only grows as he continues to remain a student of his craft. Paul take training passionately and devotes himself to preparing good Americans and Law Enforcement officer to be better prepared in defense of themselves and others.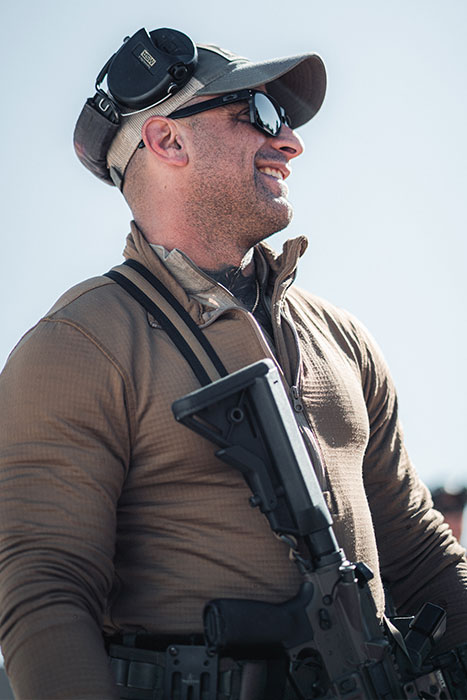 Have any Questions? Send us a message!